Zebra is the only Russian Cuisine restaurant in HCMC. It was opened by Ms. Nguyen Thi Ngoc Duyen after she returned from living in Russia for many years, having fallen in love with the culture, but especially, the food.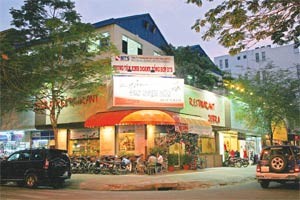 Zebra Restaurant
The head chef of Zebra spent ten years in Russia studying the gastronomy there. Some of the Russian specialties being served in Zebra include Caviar, salted fish and fat, and black bread. Zebra also serves Russian beer, tea, and soft drinks. Zebra imports many of their raw materials from Russia to ensure the genuine quality of the cuisine.
Zebra has a superb lunch menu, and every Saturday organizes a buffet with over 30 Russian dishes, as well as some western and Asian dishes. If you decide Zebra is your thing and make a habit of returning, after the third time you will receive a membership card for a 15% discount thereafter at Zebra Restaurant and the Zebra Fashion Shop which is nearby the restaurant. Zebra Fashion Shop is having a New Years sale where most of the merchandise is marked 50% off.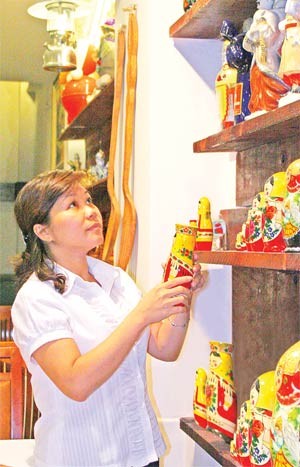 Ms Nguyen Thi Ngoc Duyen
Zebra Restaurant has been designed to look like a place of Russia. As Ms. Ngoc Duyen says, "It looks like a Russian restaurant because I wished to introduce Russian culture, people, and sightseeing to the Vietnamese people. Zebra is a home for those who love Russia and want to look at a Russian space in HCMC" So, if you love Russian cuisine, fashion, design, enjoyed with a background of Russian music, give Zebra a try.
Zebra Restaurant : 21 – 27 Ton That Thiep Street, Dist 1, HCMC
Tel: 84-8 8 214 500 Fax: 84-8 8 214 469
Email: untt@hcm.vnn.vn
If you go to Zebra with Saigon Guide, you will be discounted to as little as 15%.