Tickets for Miss Universe 2008's three main events, which will be held in Viet Nam, is being on sale.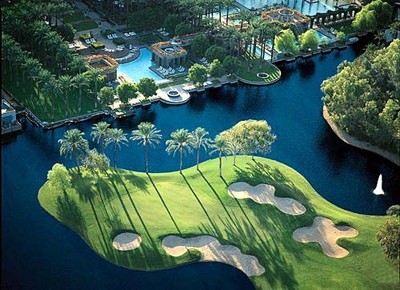 A corner of the Diamond Bay in Nha Trang where the Miss Universe pageant is to be held
Tickets for the pageant's Presentation Show, Dress Rehearsal and Final Show can be booked at locations across the country.
This is the first time Viet nam has hosted the Miss Universe pageant and the three shows are considered the most important events of the pageant.
This year's pageant will be held at the Crown Convention Center, Diamond Bay in the beach resort town of Nha Trang in Khanh Hoa Province.
The Presentation Show will take place on July 8.
Over 80 contestants will compete in swimsuits, evening gowns and traditional clothes.
Based on these contests and a personal talent competition, the audience will decide which contestants will compete in the final show.
The Dress Rehearsal for the Final Show will be held on July 13.
Spectators are welcome to watch the rehearsal.
The two events will not be broadcast but tickets for each event range US$25-500 per person.
Celebrities from all over the world will attend the Final Show on July 14.
Tickets are available at $50-1,800.
Tickets can be bought at the Unicorp. Office, 600 Dien Bien Phu Street, Binh Thanh District in HCMC and other authorized agents all over the country.
Online booking is also available at www.missuniverse2008.com and www.unicorp.vn/ticket.