Two Vietnamese male models were invited to compete in Manhunt International and Mr. International, both scheduled for June.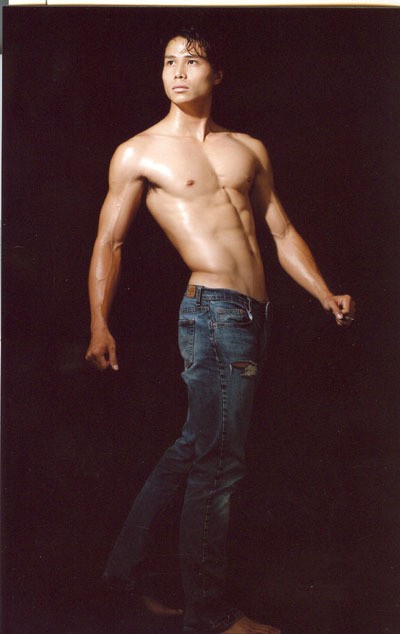 Mr. Best Figure Ngo Tien Doan
Hai Phong resident Nguyen Van Thinh, 24 years old and 1.84m tall, will take part in Manhunt International 2008 in South Korea. Mr. Thinh won the fourth prize in Viet Nam Manhunt 2006 and "Best Photo" award at the Viet Nam Supermodel contest in 2008.
Mr. Thinh is now practicing martial arts for the talent show he will perform at the beauty pageant.
Mr. Ngo Tien Doan, 25, of Can Tho will take part in the Mr. International contest in Taiwan. Mr. Doan won the first prize and "Best Figure" award at Manhunt Viet Nam 2006. He will perform a dance in the talent show.
Both will wear traditional dresses by designer Nguyen Hoang.