An exhibition on products and technology of telecommunication, IT and communication (Vietnam ICT Comm 2016) was officially opened in Hanoi on July 20.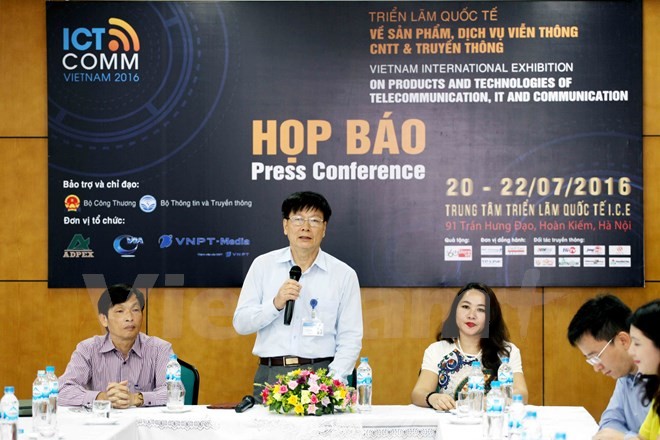 Vietnam ICT Comm 2016 takes place at ICE Hanoi on July 20 to 22. (Photo: VNA)

Speaking at the opening ceremony, Deputy Minister of Information and Communications Phan Tam said that Vietnam ICT Comm is good chance for organizations and businessmen to innovate and apply their information and communication achievements for improving effective business operation, contributing encouraging IT community and lovers to introduce new IT researches.

The exhibition attracted the participation of domestic organizations, companies and the world's leading IT groups like Ericsson, Frost and Sullivan, SimiTri Group, VNPT, FPT, Google, Microsoft, Apple, Runsystem, GlobalSign APAC etc, and nearly 150 enterprises from 15 countries and territories worldwide such as Japan, Korea, India, Turkey, China, Taiwan (China), Singapore, Thailand, Hong Kong (China), Germany, Australia, Switzerland, the United States and Vietnam with nearly 300 booths.

The exhibition is taking place at the Hanoi International Exhibition Center (ICE Hanoi) & lasts to June 22.