Attending the groundbreaking ceremony were Deputy Prime Minister Vu Duc Dam, Korean ambassador to Vietnam Lee Hyuk, President of the Korea Institute of Science and Technology (KIST) Lee Byung Gwon and reprsentatives of relevant departments and organizations of Vietnam and Korea.

As planned, V-KIST will be a multi-disciplinary scientific research institute. Two main areas of V-KIST are mechatronics technology and biotechnology in medicine andagriculture.
V-KIST will have a special financial mechanism to encourage foreign and domestic scientists in carrying out science and technology activities.
The total budget project is US$70 million, in which South Korea contributes US$35 million from the non-refundable ODA. The remaining is covered by the Vietnamese Government.
At the kick-off ceremony, V-KIST has signed a cooperation agreement with the Korea Institute for Science and Technology; and memoranda cooperative agreement with Vietnam National University in Hanoi, the Hanoi Department of Science and Technology, Viettel- the Military Telecommunications Group and Traphaco Joint Stock Company in cooperating, training and developing technology.
According to Decree No. 50/2015/NĐ-CP issued by the Government on May 18, 2015 on the establishment of Viet Nam – Korea Institute for Science and Technology (V-KIST), which is effective from July 15, 2015, V-KIST has been established on the basis of the Agreement between the Governments of Viet Nam and Korea, and is an organization under the Ministry of Science and Technology.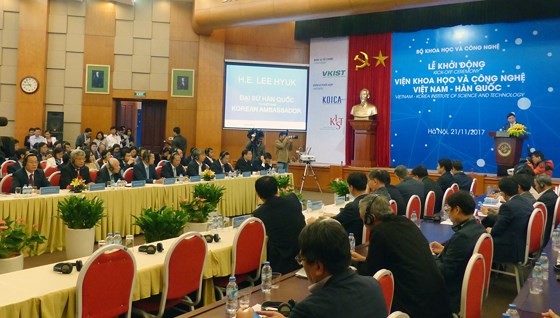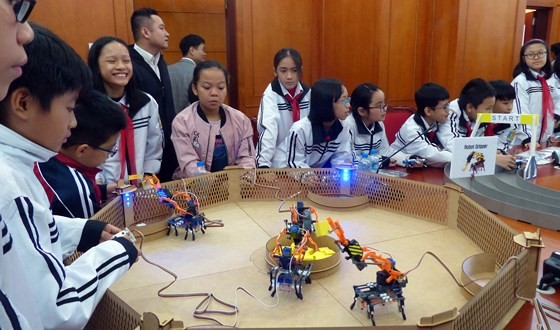 A robot-making workshop in thegroundbreaking ceremony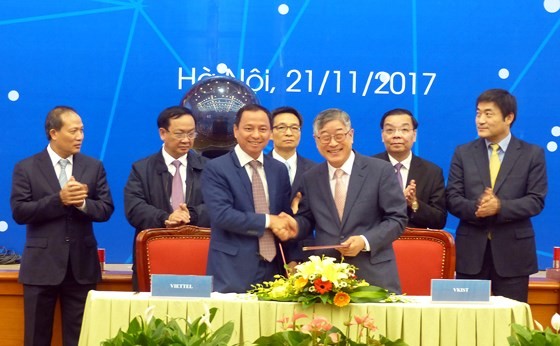 V-KIST signed a cooperation agreement with Viettel.