Software copyright infringement is rampant in Vietnam yet almost no-one is penalized for it, complained industry insiders at a forum on the issue in Ho Chi Minh City yesterday.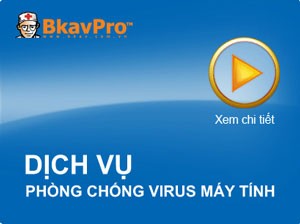 BAKV is one of the softwares being hacked by hackers in city
According to the Economic Court's tribunal president, Phan Gia Quy, his court settled barely 20 cases of copyright infringement annually from 2000 to 2007.

"However, the number of known infringements was far, far higher than this. In 2005, for example, there were at least 231 cases in Ho Chi Minh City," Mr. Quy said.

The guest speakers observed that most software companies were reluctant to sue for copyright infringement as legal action cost too much time and money.

One speaker compared the number of software copyright lawsuits in Viet Nam with other countries and noted that Vietnam's proportion was a miniscule 0.3 percent of the others.

Last year, to give a good example, Thailand's Intellectual Property and International Trade Court handled 6,701 cases, of which 3,045 dealt with copyright theft.

The forum, called "Protective Software Copyrights", was organized by the People's Supreme Court, the Software Alliance and the Copyright Office.