The Ho Chi Minh City based Golden Ace Company has rolled out a 399 L.E. (Limited Edition) iphone 4, which is inlaid with gold, gilded edges and a key board decorated with hand cut diamonds imported from Austria.
The hand-made custom designed phone is priced at US$399-599 and has a permanent warranty period.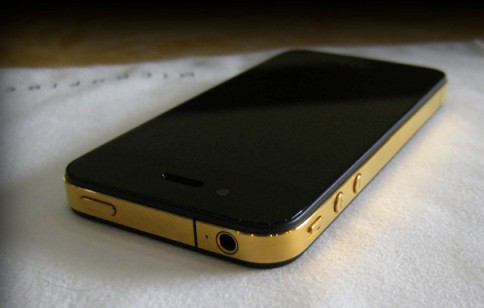 The 399 L.E gilded edged iphone 4
This is the first time that such a high value-added custom-made product has been introduced in the Vietnamese market.
Quang Minh, director of the company said that the new made-in-Vietnam product will bring iphone 4 to a new level of style compared to a similar one in the market.