The Ministry of Science and Technology said that the prize –giving ceremony of the fifth Ho Chi Minh Prize and the national Science and Technology awards will take place in Hanoi on January 15.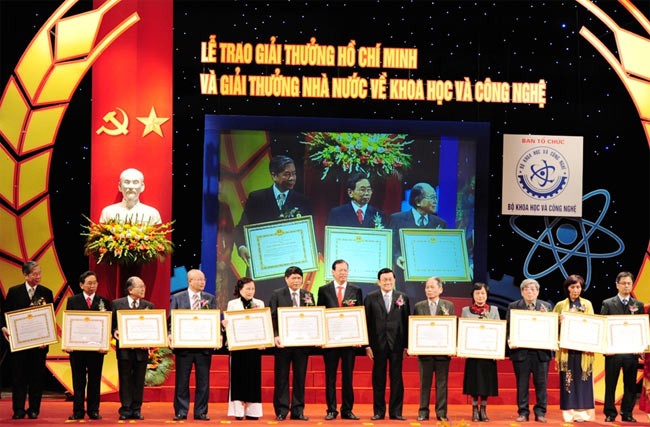 Winners of the fourth Ho Chi MInh Prize and the state awards in 2010 are confered certificates of merit (Photo: SGGP)
The Ho Chi Minh Prize is an honorary award given by the government of Vietnam in recognition of cultural and/or scientific achievements.
Nine people will receive the Ho Chi Minh Prize and seven other will be given the state awards of science and technology. They have all typical scientific works which bring out high value of science and technology as well as social economic effectiveness.
The organizer said that the scientific council comprising of 200 leading scientists have worked hard in selecting works. 17 works out of 61 entries sent to the organizer for Ho Chi Minh Prize and 44 of them for the state awards.
The fourth prize-giving ceremony was held in 2010.