The head of the US Entertainment Technology Center, Prof. Donald Marinelli, led a discussion, 'Su chien thang cua gioi lam game' ('the achievements of the game developers'), with over 1,000 students at the south central coastal port city of Da Nang Tuesday.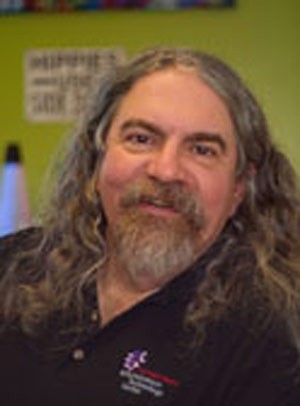 Prof. Donald Marinelli
Prof. Marinelli's trip is part of a training cooperation program between the US's Carnegie Mellon University and Software Engineering Group of Vietnam.  
Before reaching Da Nang, Prof. Marinelli also had a discussion with the students of Van Lang University in Ho Chi Minh City Monday.  
Addressing the conference, professors gave presentations on two main topics: game developers and their techniques, and impact of games in real life.  
During the presentations, the professors always emphasized that games are only useful if the gamers know how to control them.  
"Maybe I'm good at creating and developing games but I definitely do not recommend that you become addicted to them […] keep your real life. Sitting and playing games for a whole day is, probably, not a good idea, not at all. That idea only ruins your life," said Prof. Marinelli 
Donald Marinelli is a professor of Drama and Arts Management at Carnegie Mellon University, Pittsburgh, Pennsylvania. He is also the Co-Director of the Entertainment Technology Center, a joint initiative between the School of Computer Science and the College of Fine Arts, specializing in all manner of digital arts and entertainment.  
Prof. Marinelli has been at Carnegie Mellon for 23 years, and was integral in creating the university's MA management program, the MA in acting with the Moscow Art Theatre School in Russia, and most recently, the new MSc in Entertainment Technology.