Ngan hailed it as an incubator for the development of hi-tech projects and an ideal destination for both domestic and foreign investors.
It has become a base for multiple international conglomerates, such as Hanwha Aerospace (the Republic of Korea), Nidec and Nissan Techno (Japan) and major domestic groups, including Vingroup, FPT, VNPT and Viettel, she said.
Ngan asked the Ministry of Science and Technology to improve the hi-tech park's capacity in terms of infrastructure and business environment and to remove obstacles and create the best conditions for R&D and technology transfer in Vietnam so that the park would be a place where innovative ideas and hi-tech products are initiated.
It will help raise the economy's productivity, efficiency and competitiveness, the Chairwoman added.
Ngan also urged businesses and investors at the park to create more high quality made-in-Vietnam products while the park's management board must find ways to attract skilled manpower and to make the park a friendly and prestigious destination for technological firms and scientists at home and from overseas.
NA Chairowman Nguyen Thi Kim Ngan witnessed the signing of a strategic deal between the park's management board and the Viettel Military Industry and Telecom Group and the presentation of decisions on investment plans of four projects, including the VinSmart Research and Manufacture JSC, Mediplantex JSC, A&A Green Phoenix Group JSC and Hulk Energy JSC.
The Hoa Lac Hi-tech Park, the first and largest of its kind in Vietnam, covers a total area of approximately 1,600 hectares on the outskirts of Hanoi. It was founded under the Ministry of Science and Technology.
The park is home to 90 projects which have a combined registered investment of over VND85.8 trillion (nearly US$3.7 billion). Three major projects, worth nearly VND7 trillion (US$296 million), have landed in the park this year.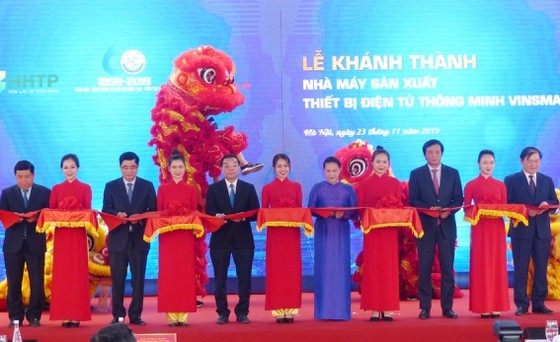 At the presentation of decisions on investment plan of the VinSmart Research and Manufacture JSC (Photo: Sggp)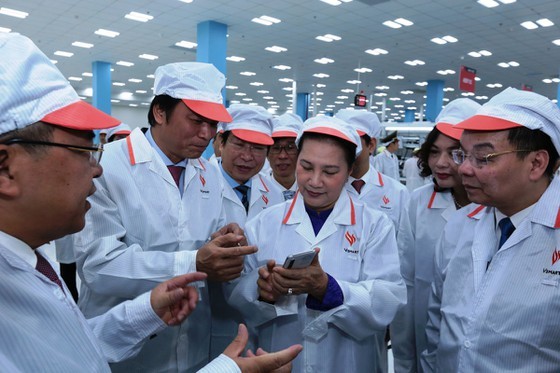 The delegation visits the VinSmart Research and Manufacture JSC. (Photo: Sggp)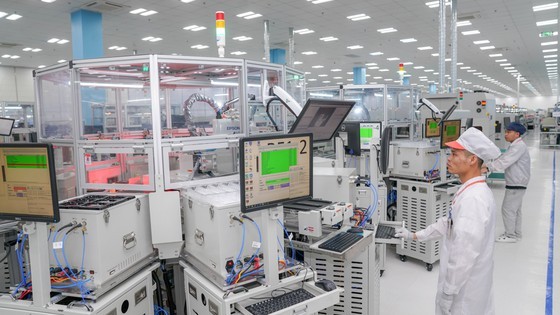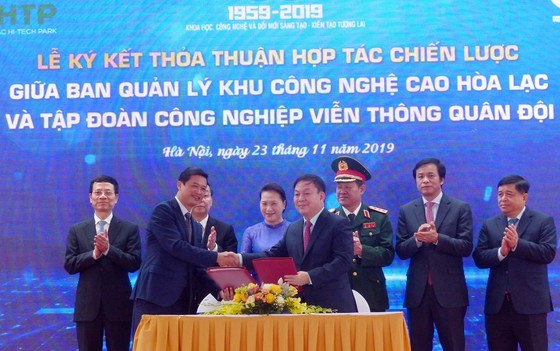 At the signing of a strategic deal between the park's management board and the Viettel Military Industry and Telecom Group (Photo: Sggp)
NA Chairowman Nguyen Thi Kim Ngan congratulates investors in Hoa Lac Hi-tech Park. (Photo: Sggp)