Vietnamese scientists from the Biotechnology Institute under the Viet Nam Academy of Science and Technology announced that they had successfully cloned the native breed of Banna minipig at the third annual conference of the Asian Reproductive Biotechnology Society held in Ha Noi from November 29 to December 3.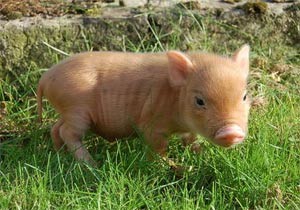 Minipig
The reproductive cells of the pig are preserved in a cold bank so that they can be used for studies on artificial insemination and asexual reproduction.
 
The scientists said they had also conducted studies of asexual reproduction on long-tail and yellow monkeys.  
 
They could make a monkey get pregnant by implanting in it a cloned foetus though the foetus lasted only for three months.
 
Their studies on the asexual reproduction for producing original cells have an important significance in treating diseases of diabetes, leukemia, leukocyte and Parkinson.