The Association for Information Systems, a global professional society for academics specializing in information systems, has approved the establishment of a Vietnam chapter as a new AIS member.
The body's website has listed Vietnam as an Asia-Pacific member.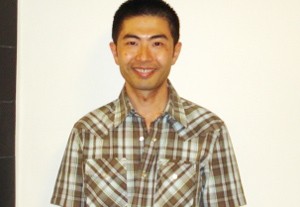 Nelson Leung, first president of the Vietnam chapter of AIS (Photo: Mong Thuy)
Mr Nelson Leung, an academic at RMIT International University Vietnam, is the president of the Vietnam chapter.
At the university, an offspring of the Australia-based Royal Melbourne Institute of Technology, he manages its academic program in Business Information Systems, which combines information technology and management disciplines.
According to him, the main purposes of establishing a Vietnam chapter of AIS are to advance the field's development of expertise in the country, encourage research, promote a stronger identity for local experts in the field, and help prepare the next generation of BIS professionals who will help Vietnamese businesses to meet rapidly changing needs in information systems.
RMIT Vietnam president Professor Merilyn Liddell said Sep. 5, "We're very pleased to see the advent of a chapter of an international professional association of this kind here in Vietnam."
"We're particularly proud that its first president is an RMIT Vietnam academic who is committed to advancing professional development and interaction in this increasingly important field for Vietnam."
The university is planning an official ceremony this December to welcome the Vietnam chapter, with invited guests to include industry leaders, academics from local universities, staff of RMIT from both Australia and Vietnam, and students.