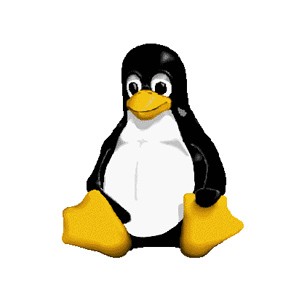 Logo of the renowned open-source OS Linux
Computer software has become a necessity to most companies these days. However, buying licensed software is quite costly. When it comes to state-run companies, many have to expend much of their budget on their software needs.

Therefore, open-source software is seemingly the most suitable solution. Open-source software is computer software whose source code is available under a copyright license that permits users to study, change, and improve the software, and to redistribute it in modified or unmodified forms.
To get more information on this matter, we caught up with Hoang Le Minh, vice director of the Ho Chi Minh City Department of Posts and Telematics.
Sai Gon Giai Phong Newspaper: The software piracy rate in Viet Nam is currently very high. But to use licensed software, both businesses and consumers have to pay a lot. So what is better, pirated software or licensed ones?
Mr. Hoang Le Minh: Using pirated software has become the habit of many local enterprises. So much so that they will hardly accept buying licensed ones at a price much higher than the pirated version.
However, our department cannot endorse the purchasing of pirated software. It has a negative effect on the entire industry. That is why some businesses, most notably banks, have been forced to buy licensed software. Even governmental bodies like the Ministry of Finance have been told that they must use their budget to buy genuine software.
We understand that licensed software is quite costly, but if we can curb the use of pirated software and get most businesses, government agencies, and consumers to purchase licensed versions, then obviously the price of licensed software would drop significantly. 
But, it is said that using a commercial software package is easier and safer than open-source operating system software (OS). What do you think?
Actually, I think that local businesses and consumers have just not gotten used to it yet.  I believe that using open-source OS like Linux to develop software can cut down the price of local IT firms' products, giving them an edge over competitors.
 
What are your suggestions to change people's view on open-source software?
Firstly, I think we should widely popularize the benefits brought by using open-source software, as well as teaching IT students how to use only licensed software. We should have students using open-source software, instead of being so dependent on some of the current software, especially if it is pirated.
In addition, governmental bodies ought to consider using open-source software as a patriotic activity.