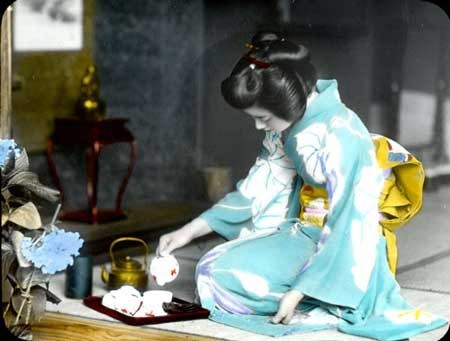 Japan tea ceremony will be performed at event

As many as 130 enterprises from Vietnam and Japan are expected to participate in the " Japan 's Information Technology Festival 2008" in Hanoi from September 3-4.

Organizers said the festival will include an exhibition on Vietnam-Japan IT cooperation achievements and seminars on cooperation in IT human resource development, business and technology.
On this occasion, Vietnam 's Ministry of Information and Communication will hold a talk with software businesses from the two countries.
A series of cultural activities highlighting Japanese culinary, tea ceremony, Origami paper folding, kimono traditional costume, as well as Vietnamese calligraphy will take place within the framework of the event.
The annual festival is co-organised by the Vietnam Software Association (VINASA) and the VINASA-Japan IT Cooperation Club