Nguyen Thi Trang Nha, a young engineer from central Dat Lat City, has successfully developed a plant variety which can grow both tomatoes and potatoes.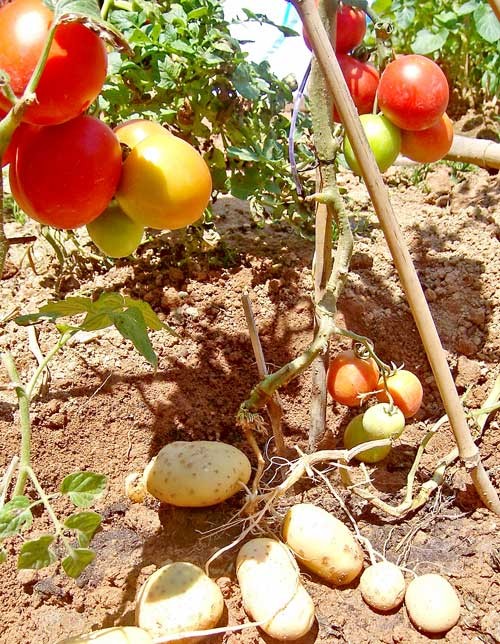 A tomato-potato plant developed by an engineer in central Da Lat City. The species, which produces tomatoes on the top and potatoes on the bottom, was created by grafting the two plant types together. (Photo: SGGP)
Nha grafted the top of a tomato plant onto the foot of a potato plant and the resulting species proved capable of producing both types of produce.
Planting the tomato-potato breed is also more efficient as growers can produce more vegetables in a small area, said Nha.
In addition, tomatoes and potatoes would no longer have to be planted separately, saving time and taking better advantage of limited land.
Nha said growers could expect to earn VND6-17 million (US$315-895) per hectare from the crop, more than what can be earned from cultivating the produce separately.
The project was implemented over two years when Nha was a student at the Ho Chi Minh City University of Agriculture and Forestry. The plants were then tested in Da Lat.
Nha said that she was still continuing her research to one day provide the new type of plant to farmers on a larger scale.