Vietnam's virtual world has been abuzz with news of a ministry's draft circular seeking to regulate blog content. Ho Chi Minh City Department of Information and Communications (HDIC) head Le Manh Ha discusses the Ministry of Information and Communications circular with SGGP.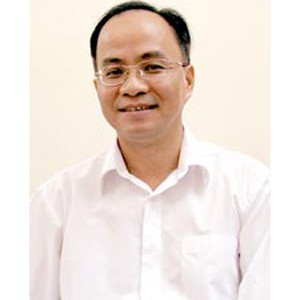 Director of HCMC Department of Information and Communications Le Manh Ha (Photo: SGGP)
Blog postings are considered personal opinion so how can relevant departments control such comments?
 
Blogs have two attributes: they are virtual and boundary-less. Blog owners can register their blogs using fake names, fake home addresses and also fake country names, so it is very difficult for information officials to verify the information. Some developed countries are not even thinking about these kinds of controls because they believed it's a fruitless exercise. In our country, we have not yet specified or defined the relationship between people and the virtual internet world.
 
Bloggers are encouraged to be conscious about what they post and consider whether or not their posts comply with the regulations in the draft circular.
 
What do you think about the draft circular?
 
I did not receive official information about the circular. I only heard about it from the press. I'm really worried about its feasibility. As I mentioned before, since the information posted on the blog is virtual and hardly censored, I don't believe that the circular would be able to censor or punish bloggers. 
 
So do you think the draft circular is unnecessary?
 
At present, we already had the technology law and two decrees which regulate the virtual network. Penalties for breaches range from VND10 million (US$580) to VND100 million (US$5,800). I think that's enough.
 
These decrees are aimed at the whole internet community and everything related to it. The draft circular only mentions blogs. What if someday internet users find another engine with same functions as blog but is not called a blog or an existing blog site is renamed - how will the circular work then?
 
The most important thing we need to do now is promote our propaganda program to internet users, instead of awaiting some hard-to-achieve results from a circular. 
 
So, in your opinion, it's difficult to censor and verify the information on blogs?
 
Yes, it's very difficult to carry out these processes, not only for blogs but also for other websites. But I believe that the internet community itself will help officials uncover wrongdoing by reporting cases considered depraved or illegal.

The internet community will help officials discover the appropriate blog addresses and carry out timely censoring of them. The internet community also has an important role in the investigation process since they can provide real information about the owners of the illegal blogs.