The event was co-held by National Agency for Scientific and Technological Information and Vietnam Automation Association (VAA) which introduced more than 150 technologies, equipment and products of 40 firms.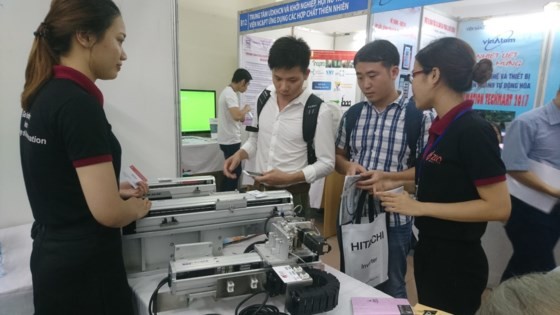 Automation Techmart 2017 attracts 40 pavillions

Speaking at the opening ceremony, former Minister of Science and Technology, Chairman of the Vietnam Automation Association Nguyen Quan said that the 2017 Automation Techmart is considered as a chance for scientific research institutes, science & technology organizations, enterprises, universities and science lovers to showcase and introduce their new products in the automation sector, playing an important role in the context of the fourth industrial revolution.
Besides that, seminars and forums on science & technology and automation technology application in the industrial revolution 4.0 will also take place in the event.
Tags: