About 120 leading professors and doctors from 25 countries and territories worldwide have gathered in the central province of Binh Dinh for an international physical science conference.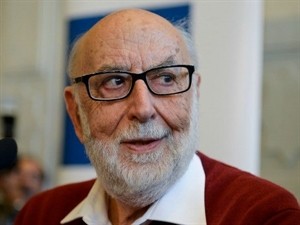 2013 Nobel Laureate in Physics Belgian Francois Englert (Photo: Getty images)
The conference, which started on August 11 and is co-organised by the organization Recontres du Vietnam (Meeting Vietnam) and the provincial People's Committee, is focusing on the theme of "Physics at Large Hadron Collider and beyond." It aims to provide fundamental knowledge about the physical world.
According to the European Organisation for Nuclear Research (CERN), the Large Hadron Collider (LHC) is the world's largest and most powerful particle accelerator. It first started up on September 10, 2008, and remains the latest addition to CERN's accelerator complex.
Among the participants is 2013 Nobel Laureate in Physics Belgian Francois Englert, who, together with Briton Peter Higg, won the 2013 Nobel Prize in Physics, for "something small that makes all the difference" – the Higgs boson.
Prof. Nguyen Van Hieu, former head of the Vietnam Academy of Sciences and Technology, said that the conference will help Vietnam benefit from international experience and achievements, particularly in the research and development of new materials.
"The field will pave the way for the development of industries including shipbuilding, weapons and information technology in the country," he said.
At the event, delegates from the Ministry of Science and Technology, the Ho Chi Minh City National University and the Meeting Vietnam organisation proposed that the province's Quy Nhon city be a hub for science and education.
The International Centre for Science and Education is positioned in a central location poised to become a primary science and education area. There will also be an entertainment area for people of all ages, a resort and villas.
The seven-day event is part of international exchanges held in Vietnam annually by the Meeting Vietnam rganisation.