Viet Nam Academy of Agriculture Sciences presented an official website: www.caylua.vn to public in a conference meeting at Can Tho City last week with the expectation that the website would be a useful database for the rice farmers.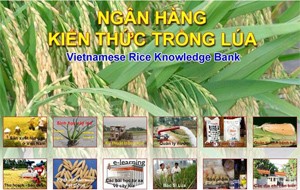 The website has another name as Vetnamese Rice Knowledge Bank
The website has 12 sections for farmers, including sections on the biology of rice, technologies to cultivate rice, and also provides rice online lessons for farmers.
Farmers can connect to the site, share their knowledge and learn about new technology.
 
The site is a part of the project entitled, "Use information technology to link researching with encouraging agriculture expansion" supported by International Rice Research Institute from 2006 to 2008.