Six online game providers, IT Development & Investment Company, Vinagame, Data Communication and Informatics Company (VDC), Asia Software Development JSC, the Corporation of Virtual World Technology, and FPT Telecom have been suspended by the Department of Post and Telecommunications (DPT) of Ho Chi Minh City.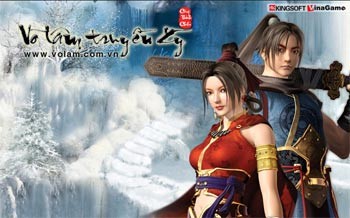 The poster of "Swordsman" online game by Vinagame.
The DPT alleges that these companies have been providing online gaming services in HCMC without the written consent and approval necessary to validate that they have met the technical and professional script and content requirements of the Ministry of Post and Telecommunications.
Beside the penalty of VND 15 to 20 million, the companies are also required to suspend all their operations providing online games. If they do not execute these decisions immediately, they will be coerced.
At issue are namely three online games including The Legend of Three Kingdoms, Silk Road, and Nine Dragons. These games will be suspended before December 1. While ten others, Space Cowboy, Miss Audition, Swordsman, Ragnarok, Gunbuond, TS, Yulgang, PTV, MU and Khan will suffer the same fate between now and the first of next year.
This action has had a severe effect on the online gaming community of HCMC, as it drastically reduces their options for both providers and online game availability.
Related article:
Online Game Providers Face Possible Suspensions