This year's annual technology and equipment fair, TechMart Viet Nam 2007, will be staged at the Da Nang International Exhibition-Fair Centre in Da Nang city from September 6 to 9.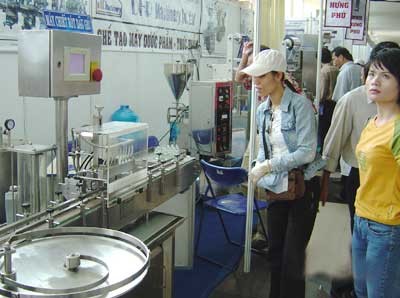 At the Techmart Viet Nam 2006
Techmart 2007 will present 420 stalls, including 370 from local firms displaying over 2,000 technologies, equipments and solutions.
The main point of the event is for the organizing board to pay special attention to the need for technology and equipment of local production units, particularly those in the central region.
 
Techmart Viet Nam 2007 will connect research activities with production and the development of the technology market, whilst helping Viet Nam's scientific organizations to purchase the latest technologies and equipments from both local and international companies.
This will be the third Techmart in Vietnam. The previous two took place in Hanoi in 2003 and in HCM City in 2005. Please visit www.techmartvietnam.com.vn for more information.