MobiFone, one of three leading mobile network operators in Vietnam, was separated from Vietnam Posts and Telecommunications (VNPT) last year to become unit under the Ministry of Information and Communications. This has created a tripodal position in the mobile phone market and is expected to cause many changes this year.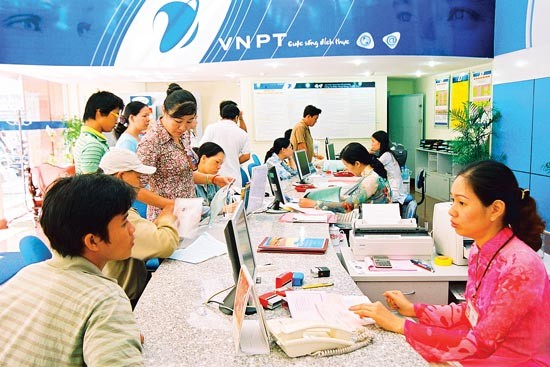 Inside a VNPT's office in HCMC (Photo: SGGP)
Vietnam has five mobile network operators including Viettel, VinaPhone, MobiFone, Vietnamobile and GMobile. The three former ones hold over 90 percent of the market share.
After MobiFone's separation from VNPT, the race in the mobile market is no longer between Viettel and VNPT. It is among Viettel, MobiFone and VinaPhone--a subsidiary of VNPT.
The Ministry of Information and Telecommunications has established a steering board for MobiFone equitization. The ministry leaders have affirmed to carry out the equitization publicly and clearly in accordance with international pledges that Vietnam has committed.
According to the ministry, the mobile market should have at least three large mobile network operators for healthy competition. Their tariff and promotion policies will be managed more strictly.
Last year Viettel continued to be the leading mobile network operator in Vietnam with a total revenue of VND197 trillion (US$9.23 billion) and 57.4 million subscribers.
VNPT's revenue hit VND101,055 billion (US$4.73 billion). The group has 30.5 million fixed phone subscribers and 26 million VinaPhone mobile subscribers. VinaPhone's revenue alone grew 14 percent over 2013.
MobiFone earned about VND36.61 billion (US$1.71 billion). The company's subscriber number has amounted to 40.2 million.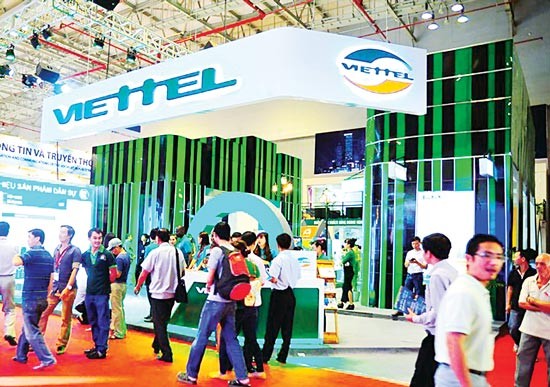 Three largest mobile network operators in Vietnam from top to bottom MobiFone, VinaPhone and Viettel (Photo: SGGP)