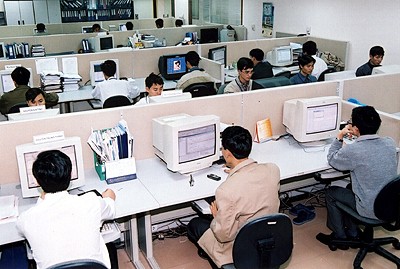 Vietnam has 21 million Internet users.
Vietnam has been listed in the top ten most attractive countries for software processing for the first time, it was announced recently.
With 21 million users, Vietnam is also in the top 20 countries for most Internet users.
Vietnam was ranked 12th rank for its rate of software copyright infringement.
Vietnam's software industry has made a big leap forward, occupying a higher rank in the global software and IT map, said Le Truong Tung, deputy chairman of the Ho Chi Minh City Computer Association, at a conference held July 15.
According to Deputy Prime Minister Nguyen Thien Nhan, Vietnam has many advantages to develop software technology, IT and communications.
Software firms, however, should place more emphasis on training centers to provide suitable staff instead of just complaining about a lack of IT skills crunch, he added.
The association, in collaboration with the International Data Group, held a conference on Vietnam's IT and communications industry outlook in 2009.