Vietnam made  super-small satellite 'Pico Dragon' was launched  from Japan's Tanegashima Space Center at 4.48am (Japan time) or 2.48am (Vietnam time) on August 4.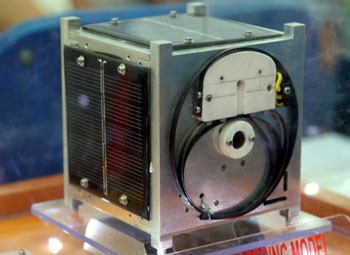 Pico Dragon satellite (Photo: VNSC)
The satellite was put into orbit from HTV-4 transport ship, along with three other US manufactured super-small satellites.
The 'Pico Dragon' satellite measures 10x10x10cms and weighs one kilogram. It was manufactured by young engineers and researchers at the Vietnam National Satellite Center (VNSC).
The satellite can snap pictures and send them back to earth and conduct communication experiments using amateur radio devices.