Two Vietnamese teams from Lac Hong University won the second and third prize at the Asia-Pacific Robot Contest on August 18, held at the Tien Son Sports Palace in Da Nang.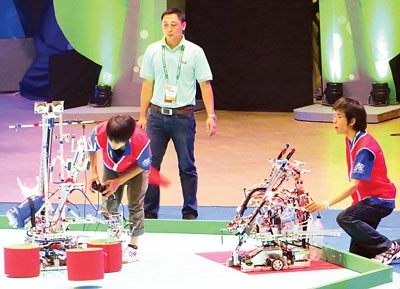 Japanese team performs the Robots
The Asia-Pacific Robot Contest (ABU Robocon) is an Asian Oceania College Robot Competition that was founded in 2002 by the Asia-Pacific Broadcasting Union.
The contest this year attracted 19 participating teams from 18 nations and territories in Asia-Pacific region, including Egypt, India, Brunei, Fiji, South Korea, Kazakhstan, Hong Kong, Indonesia, Iran, Malaysia, Nepal, Mongolia, Russia, Japan, Pakistan, Sri Lanka, Thailand and Vietnam.
The Japanese team passed over 19 other teams to win the championship at the contest.