Vietnamese shares on October 15 rose on both local exchanges as local energy-related companies reported higher sales and profits in the first three quarters of this year compared to the same period a year ago.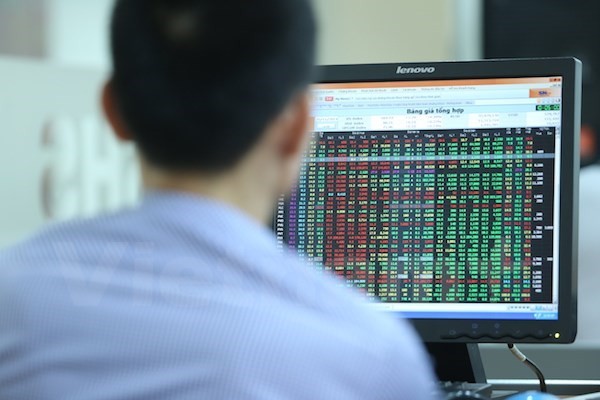 (Source: VNA)
The benchmark VN Index on the HCM Stock Exchange gained 0.4 percent to close at 592.4 points, ending two days of losses, and the HNX Index on the Hanoi Stock Exchange inched up 0.5 percent to 81.14 points, extending its rally for a second day.
Local energy stocks made gains after the Vietnam National Oil and Gas Group (PVN) reported its subsidiaries earned bigger revenues and profits than expected by the company during the first nine months of this year despite a drop in global oil prices over the last year.
US benchmark crude West Texas Intermediate (WTI) fell another 1.4 percent to trade at US$ 46  a barrel on October 15. WTI crude fell 15.3 percent over the first nine months of 2015.
Subsidiaries of PVN include PetroVietnam Gas Corporation (GAS), PetroVietnam Technical Services Corporation (PVS), PetroVietnam Mud Drilling Corporation (PVC) and PetroVietnam Fertiliser & Chemicals Corporation (DPM).
The energy sector index was led by GAS, which gained 0.6 percent, PVS rose 1.4 percent, PVC was up 1 percent and DPM jumped 1.5 percent.
The banking sector index rose 0.6 percent after banks proposed the Government reduce State ownership to 51 percent in the three biggest banks on the stock market, which are Vietcombank (VCB), Vietinbank (CTG) and the Bank for Investment and Development of Vietnam (BID).
At the end of August, the State was holding 77.11 percent in VCB, 64.46 percent in (CTG) and 95.28 percent in BID. After that information was published, VCB gained 0.4 percent, CTG rose 2.5 percent and BID ended flat.
On the negative side, some large stocks were undermined by uncertainty about when the State plans to reduce its ownership stakes in those companies, brokerage Saigon Securities Corporation (SHS) said in a report.
Among those shares, Vinamilk (VNM) fell 0.9 percent, FPT Corporation (FPT) dropped 0.2 percent and Binh Minh Plastics Joint Stock Company (BMP) remained flat.
The two local exchanges traded nearly 166 million shares and VND 2.43 trillion (US$ 108 million), a decrease of 7 percent the previous session. Tan Tao Investment & Industry Corporation (ITA) was the most active stock in the market with more than 6.8 million shares in trading and gained 4.7 percent.