The Vietnamese Talent Awards 2016 (Nhan tai dat Viet) was launched this morning in Hanoi with theme of "For the quality of life".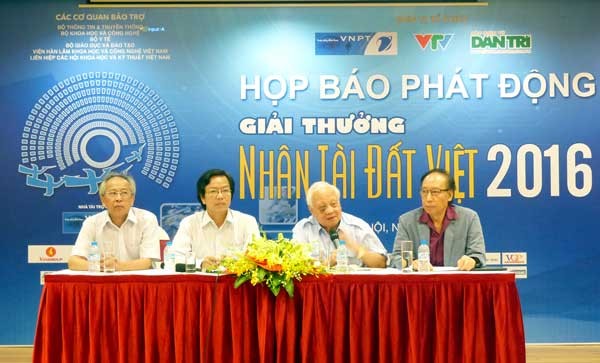 The Vietnamese talent awards 2016 announced to launch this morning -SGGP
The organization board hoped to seek and honor authors whose create breakthroughs in Information and Technology (IT) products which can be applied in the life, contributing enhance the quality of life and solve hot issues in traffic safety, food safety...
The contestants will have chance to receive one first prize worth VND 100million, one second prize of VND 50million and one third prize worth VND 30million
The contestants can send IT products to the organization board from now to September 30. The award ceremony will be taken place in Hanoi and broadcast live on VTV.