The Vietnam Posts and Telecommunications Corporation (VNPT) said after one year of VNPT's restructuring plan, total revenue of the first half of this year reached VND 63,150billion and total profit of VND 2,160billion. Its contribution to state budget was VND 1,558billion.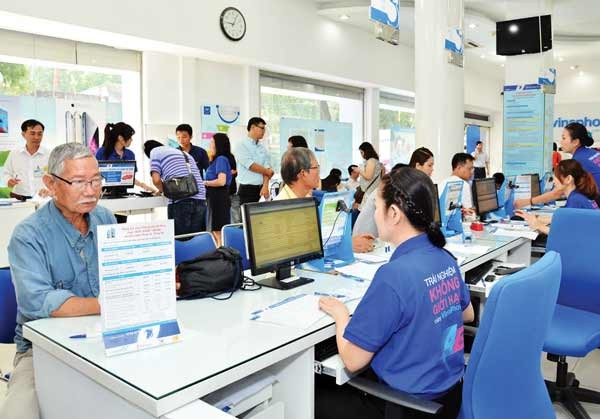 Customers register services at VNPT
Of these, Vinaphone's mobile service maintained a good growth rate, with 6.5 million of new subcribers (an increase of 47.5 percent compared to the same period of last year). The revenue was up 7 percent against last year.
Total revenue for the first half of this year from Vinaphone reached VND 25,409billion & profit of VND 569billion equal to 51.76 percent over its yearly target.
Mr. Pham Duc Long, General director of VNPT, before adding VNPT's restructuring plan, VNPT had applied new management system (BSC/KPI) to ensure a balance between the restructuring plan and business development as well as change management strategy & laborers'awareness.