Vietnam Satellite Digital Television (VSTV), a joint venture of Vietnam Television (VTV) and the Canal + Group in France, officially launched a new satellite TV service called "K+" on January 12 in Hanoi.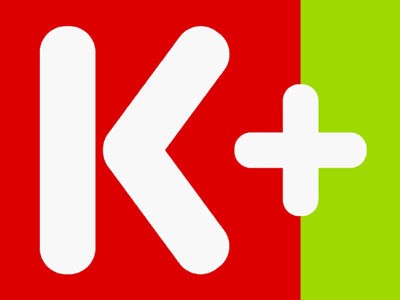 Logo of the new satellite TV service called "K+".
The new service is the largest of its kind in Vietnam.
K+ will broadcast nearly 60 channels dedicated to entertainment, movies and sports.
The satellite TV service will also broadcast its own "K+" programs and be the exclusive broadcaster of several high-profile Champions League, UEFA, French, and Spanish football matches among others.
Most K+ channels will be dubbed in Vietnamese or have Vietnamese subtitles.
VTV is the leading satellite TV service Direct to Home (DTH) operator in the country. By partnering with the experienced operator, VSTV will be able to design and supply a host of new channel packages with Vietnamese appeal.
Employing the latest in satellite technology, VSTV says it will ensure high-quality visual and audio features in its channel packages throughout the country.