Vietnam will present 30 reports – out of 125 total from 25 countries and territories – on information technology to the 7th International Conference on Information Science and Technology (ICTST) in Da Nang on April 16-18.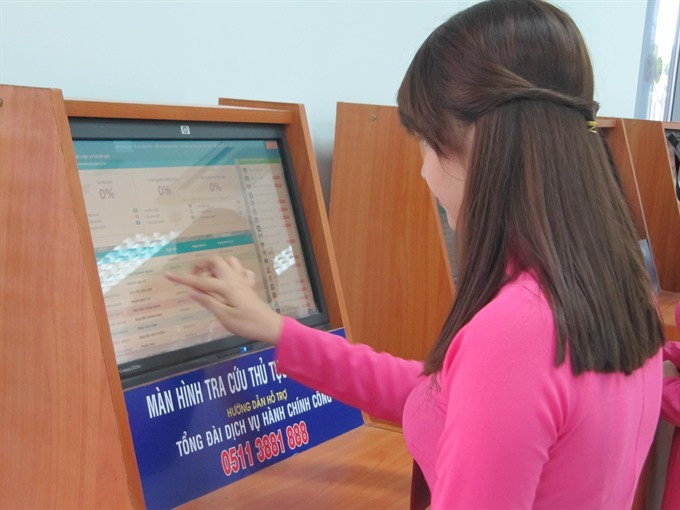 A woman uses free public internet at Da Nang's Administrative Centre. (Photo: VNS)

Deputy Rector of Korea-Vietnam Friendship Information technology College, Tran The Son said at a press conference yesterday that it's the first time the conference has been held in Vietnam.

It's one of the biggest meet ups for top professors and scientists in IT, allowing universities to share research on smart systems, education and IT applications.

Son said the conference, which is hosted by the college and the City University of Hong Kong with the technical sponsorship of the Institute of Electrical and Electronics Engineers (IEEE), aims to boost co-operation among Vietnamese IT scientists and their global peers.

"It's the largest number of reports sent by Vietnamese IT scientists among seven conferences since 2011," Son said.

"The conference will be chaired by Professor Sam Kwong from the City University of Hong Kong with the participation of three key speakers – Gary G Yen from the US, Zongben Xu from China and Hong Yan from Hong Kong – and others from Macao, Italy and the US," he said.

He said Vietnamese reports mostly focus on big data, databases, visible light communications and wireless sense security communications networks and computer science.

Son also said more than 1,300 critics will review the 125 reports during the two-day conference.

Nguyen Quang Vu, deputy dean of IT faculty of Korea-Vietnam Friendship Information technology College, said there will be 12 sessions on topics including computer science, control and automatisation system technology, digital signal processing, IT in biology and biomedical engineering, speech coding, unsupervised learning and brain computer interfaces.

He said international experts will also discuss the robot industry, smart production, navigation, smart systems in health care sector as well as car and motor sense control.

Vu said all reports will be announced on the database of IEEE.

Last year, the Vietnam-Korea Friendship Information Technology College and Poland's Wroclaw University of Technology also co-hosted the 8th Asian Conference on Intelligent Information and Database Systems.

In 2015, Da Nang also held the annual 2015 ASEAN Telecommunications and IT Ministers Meeting for the first time.

The Da Nang-based college, built in 2007 with initial funding of $10 million from the South Korean government, has been a major training centre for skilled IT workers and technicians.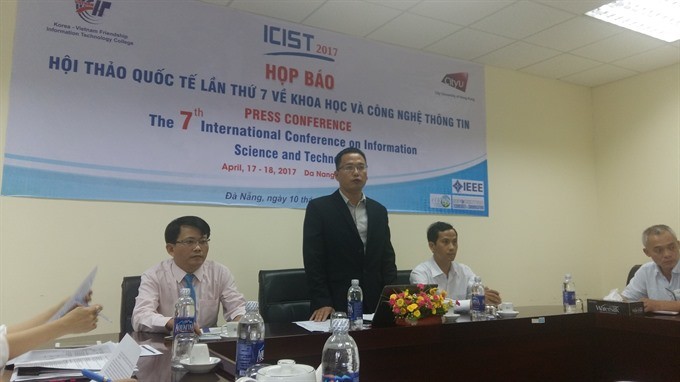 A press conference on the 7th International Conference on Information Science and Technology in Da Nang yesterday. (Photo: VNS)