The People's Committee and Tourism Department have set up the tourist protection force to co-operate with the police to protect visitors from the harassment and annoyance.
Dressed in green uniforms with badges and nametags, the 180 members of the city's Youth Volunteers Force are ready to protect tourists from harassment of hawkers and thieves on the streets.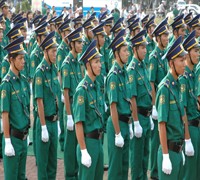 Tourist protection force
They all can speak fluently at least one foreign language like English or French.
After one month, this force worked very good. They presented at many routes mainly in the city centre, particularly districts 1 and 3.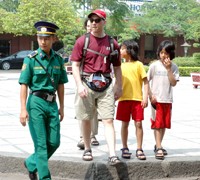 Tourist protection force led tourists to cross a road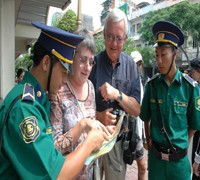 Tourist protection force guided visitors to tour around city