Former Italy and Real Madrid defender Fabio Cannavaro, FIFA World Player of the Year 2006, will visit Ho Chi Minh City January 6-8 at the invitation of the city-based Vietnamese Eximbank.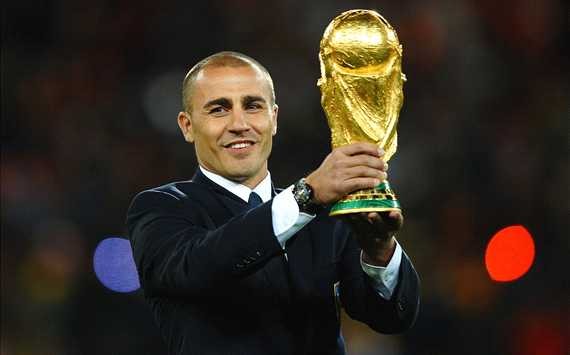 (File) Italy captain Fabio Cannavaro with the 2006 FIFA World Cup trophy
The former Italy captain, who led Italy to victory in the 2006 FIFA World Cup, will arrive in the city on Jan. 6 and stay three days. He will meet with local media on the first day, and play in a friendly match with teenage footballers on the second day.
He will meet fans at the Youth Cultural House in District 3 on the Jan. 8 morning.
Cannavaro is now 38. He retired from professional football in 2011 due to an injury troubled season in Al'Ahli, Dubai of the United Arab Emirates.
In 2005, England former captain David Beckham called at HCM City for a few hours in a trip to publicize the FIFA World Cup. Three years later, Brazil's Olympic team with superstars Ronaldinho and Pato came to Hanoi ahead of the 2010 Beijing Olympics to play a warm-up match for the Games with the Vietnamese national squad.