Sprinter Quach Thi Lan won the first silver medal for Vietnam sports delegation in the women's 400 meter dash final at the 17th Asian Games in Incheon (Korea) in the evening of September 28.

In the women's 400 meter dash final, Vietnam sports delegation had two participants, including Quach Thi Lan and Nguyen Thi Huyen.
Quach Thi Lan won a silver medal with the achievement of 52 seconds 06. Meanwhile, the second Vietnamese sprinter Nguyen Thi Huyen finished the round with the achievement of 53 seconds 79 and ranked at the seventh position. This is the fist time Quach Thi Lan participated in the 2014 Asian Games.

Athlete Adekoya (Nigeria) earned the gold medal with a time of 51 seconds.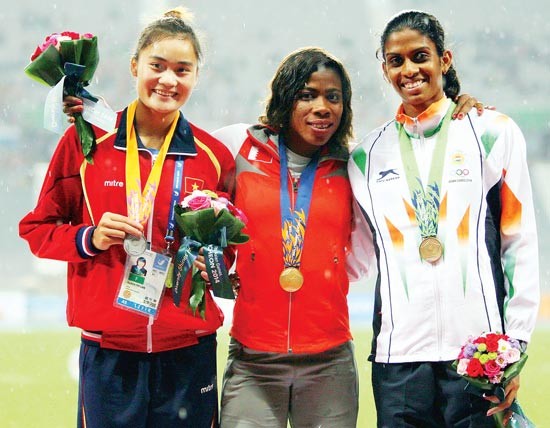 Sprinter Quach Thi Lan (L) wins the first silver medal for Vietnam sports delegation in the women's 400 m dash final