Ho Chi Minh City Education and Training Department in collaboration with Ho Chi Minh City Culture and Sport Department co-hosted a launching ceremony of the ninth National Phu Dong Sports Festival on July 19.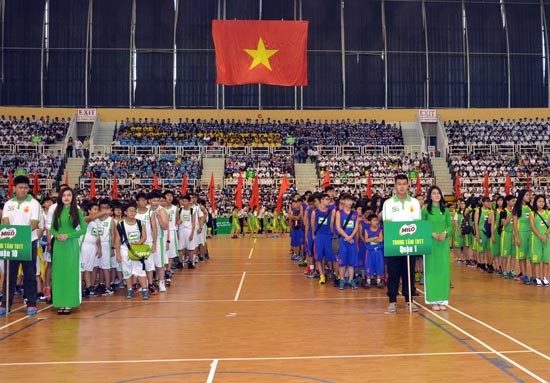 (Illustrative photo: SGGP)
Accordingly, the sport event will take place in Nghe An and Thanh Hoa province.
Earlier, the delegation from Ho Chi Minh City grabbed 120 gold, 58 silver and 20 bronze medals to rank the first position in the southeast region after the first phase Phu Dong Sport Festival in the city had closed.
In order to well preparate for the second phase, the city organized training terms and selected 200 the best staffs, trainers and 453 athletes to compete in 16 categories.
The National Phu Dong Festival has been organized every four years, and it is considered as the biggest sports event in Vietnam for students, aiming to encourage sports training in school.
The first National Phu Dong Sports Festival was launched in 1983.