With the impressive victory, Vietnam had a great advantage for the coming semi-final return leg at My Dinh Stadium.
At the beginning of the first match, Vietnam's red T-shirt players controlled most of the match until the 12th minutes, Vietnam scored a goal from striker Anh Duc.
By the 45th minutes of nervous extra time, Reichelt beat goalkeeper Bui Tien Dung to draw 1-1 for the Philippines.
Entering the 3rd minutes of the second draw, Van Duc scored the second goal to Vietnam from receiving ball of Trong Hoang.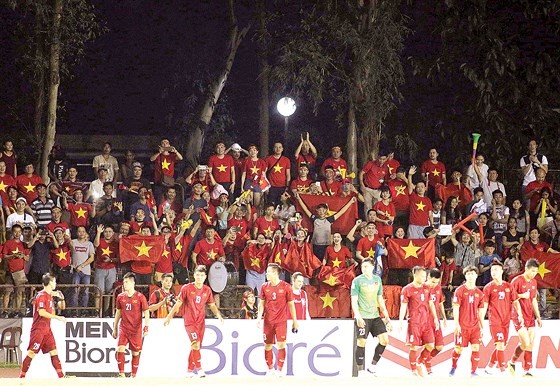 Vietnamese red-flag fans at Panaad Stadium in the Philippines
Tags: