Vietnamese swimmer Nguyen Thi Anh Vien yesterday won a bronze medal Military World Games at the 2015 Military World Games in the Republic of Korea.
Vien pocked a bronze medal when finishing the category in 8 minutes 39 seconds for the women's 800 meters freestyle competition.
The gold and silver medals went to two Chinese athletes, including Zhang Yuhan (a time of 8 minutes 29 seconds) and Dong Fuwei (an achievement of 8 minutes 38 seconds) respectively.
Today, Anh Vien will continue to compete in the women's 200 m medley category.
Accordingly, Anh Vien is Vietnam's athlete only to compete at Military World Games in the Republic of Korea, and joins in the event for the first time.
The 2015 Military World Games is taking place at Mungyeong in the Republic of Korea on October 7- 10. It is a multi-sport event for military sportspeople, organized by the International Military Sports Council.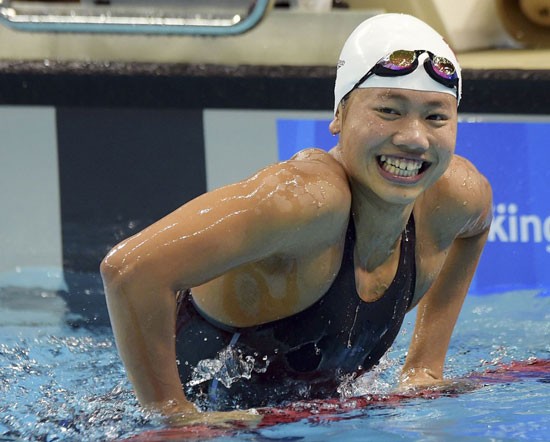 Vietnam's number 1 swimmer Anh Vien (Source:SGGP)