This is the sixth gold SEA Games 30 medal of Anh Vien.
However, with the victory, she has not broken her SEA Games record in 2015.
Additionally, Vietnam also had one more gold medal thanks to her 16- year- old teammate Tran Hung Nguyen in the men's 400-m- individual medley finals.
This is also the second SEA Games 30 gold medal of the athlete.
After five days of competition, Vietnam's swimming team bagged ten gold medals.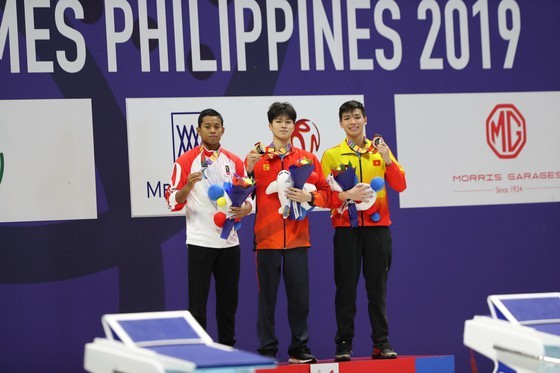 Tran Hung Nguyen receives gold SEA Games medal