On August 26, the High Command of Military Zone 9 held an awards ceremony to bestow the title of Senior Lieutenant on athlete Nguyen Thi Anh Vien in Ho Chi Minh City.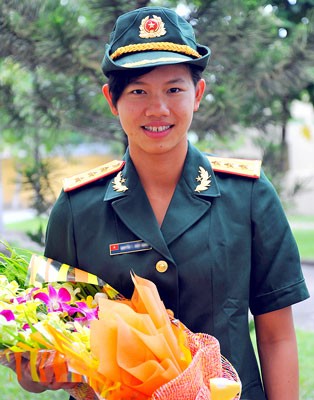 Athlete Anh Vien bestowed title of Senior Lieutenant
Nguyen Thi Anh Vien was born on November 9, 1996 in Can Tho. At such a young age she has achieved medals in the women's swimming categories, not only in local competitions but in international competitions as well.
Until now, Anh Vien has won 142 medals, including 78 gold, 46 silver and 18 bronze medals. Anh Vien has won 70 medals in local competitions and 72 medals in international competitions.
Recently, Anh Vien won three gold medals and one silver medal in the swimming categories at the 2013 Asian Youth Games held in Nanjing (China).