Athlete Nguyen Thi Anh Vien won two gold medals on the first day of the women's 200m backstroke competition and the women's 200m individual medley in swimming, on December 12.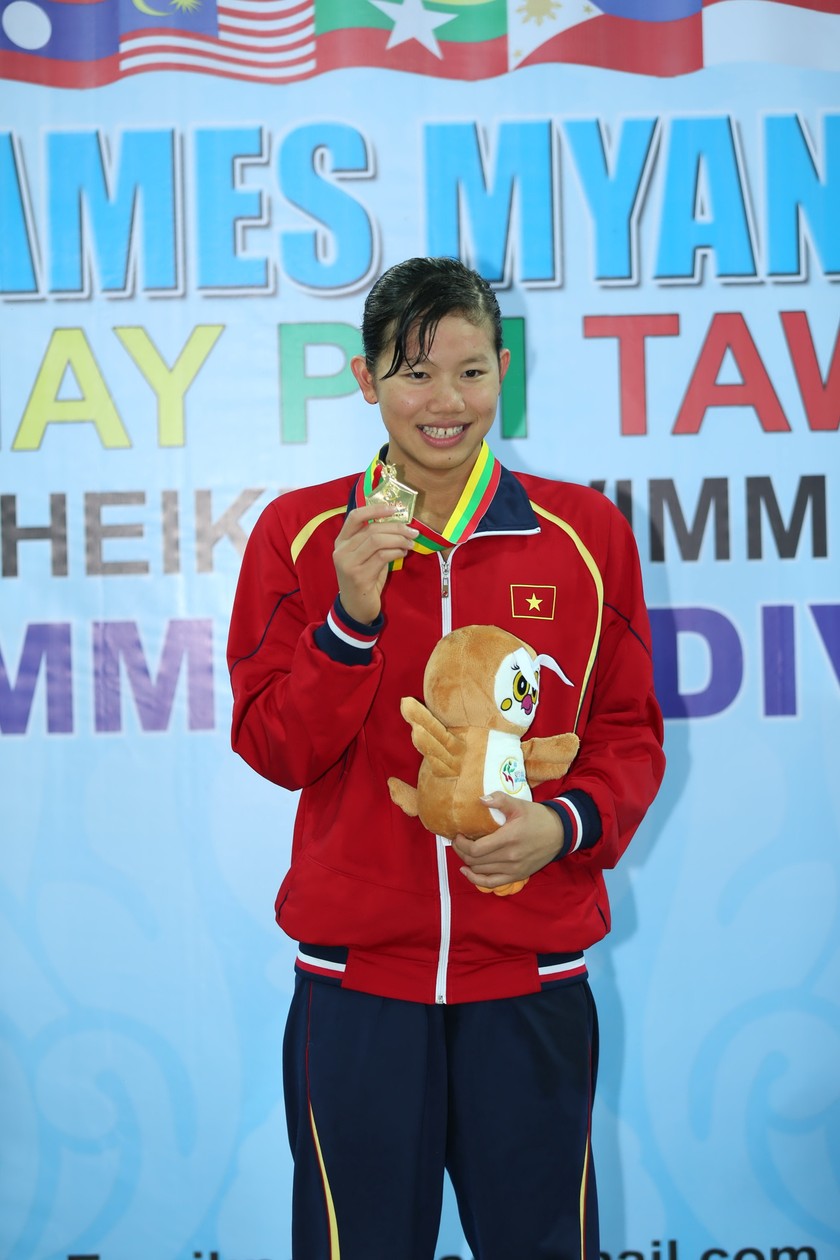 Athlete Anh Vien wins two gold medal in the swimming category (Photo:SGGP)
The young talented athlete became the first swimming athlete from Vietnam to win gold medals since the first SEA Games in 1959.
In this year's SEA Games, Anh Vien registered in eight categories, including women's backstroke, butterfly, individual medley, and freestyle on the first day of the competition.
With a strong lead in backstroke and individual medley category, athlete Anh Vien beat two athletes from Malaysia and Singapore to bring two gold medals for Vietnam.
In the women's 200 meter backstroke, Anh Vien won the second gold medal scoring victory in 2 minutes 14 seconds. With this victory, Anh Vien beat record of athlete Yessy (Indonesia).
Along with Anh Vien, Tran Duy Khoi also won a bronze medal with a victory of 4 minutes 25 seconds in the men's individual medley category.