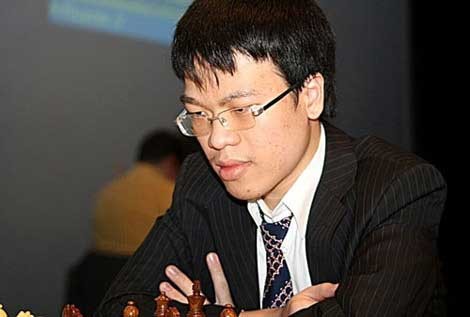 (File) Le Quang Liem
Vietnam's top player Le Quang Liem defeated Israel's Nabaty Tamir (Elo 2563) on January 30 in his seven match of the 2012 Tradewise Gibraltar Chess Festival in the UK.
Liem's Elo rating is 2714.
In the 6th round, Liem drew with Akobian Varuzhan of the US, who holds an Elo rating of 2617.
Until Jan. 30, he had earned four wins and three draws to gain 5.5 points. With Monday's victory, Liem ranked fourth at the ongoing tournament. In the eighth round, he will face the world's defending champion Hou Yifan (Elo 2605) from China.