The Yonex Sunrise Vietnam Open Grand Prix 2008 will enter its final round over December 2-7 at the Phan Dinh Phung hall in district 1, Ho Chi Minh City.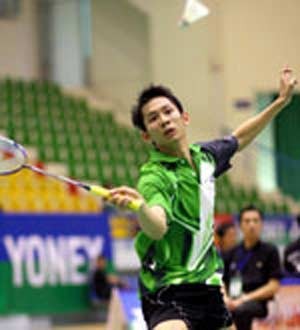 Local fans expect Tien Minh to win his Men's Single in Grand Prix 2008 (Photo: Nguoi Lao Dong Newspaper)
Vietnam's first seed and 19th of the world Nguyen Tien Minh has come first in the Men's Single. However, before achieving the highest honor, he must knock out redoubtable rivals including Yan Chan Kit of Hong Kong (world's 25th seed), Rudy Hartono Kurniawan of Indonesia (world's 28th seed) and Parupali Kashyap of India (world's 43rd seed).
This badminton event has attracted 160 badminton players from 11 countries and territories. Among them, 42 badminton players, 30 males and 12 females, come from the host country.
There are five categories: Men's Single, Men's Double, Women's Single, Women's Double, and Mixed Double and up to US$50,000 is up for grabs.