Representatives from 30 clubs in 24 provinces joined the National Pencak Silat Club Championships, which started Friday morning at the HCMC-based Rach Mieu Indoor Sport House.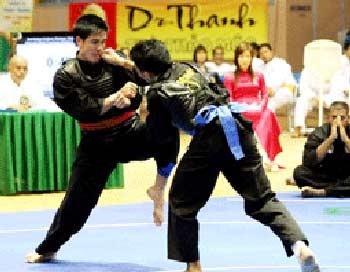 Contestants fight in one of the tanding events in HCMC

About 240 Pencak Silat athletes will compete in two main events: tanding and seni.

The tanding event has twenty categories - 12 for solo male and eight for solo female; while the seni has six categories - solo male and female, male pair, female pair, male team and female team.
According to experts in the sport, the championships will be good training for November when the Central city of Da Nang holds the National Sports Festival.
The Championship will run until April 22.