English football star David Beckham will play a one-off game in Australia with his new club Los Angeles Galaxy in November, Football Federation Australia (FFA) said Tuesday.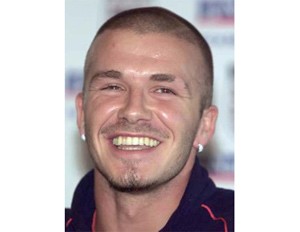 English football star David Beckham (Photo: www.nilacharal.com)
FFA said Beckham's Galaxy would play Australian A-League side Sydney FC at Sydney's Olympic Stadium on November 27, in what will be the first appearance outside North America for US Major League Soccer's star signing.
FFA chief executive Ben Buckley said the Australians had received assurances  that Beckham would play.
"We've got certain guarantees in place that he will be playing," Buckley told reporters.
"If David happens to get injured or feels ill, the match can be postponed to a later date."
Acting New South Wales state Premier John Watkins said the game was a coup for Sydney.
"In the world of sports entertainment there is no bigger name than David Beckham," he said.
"News and coverage of this match will showcase Sydney, not just in the US, but in football playing nations right around the world."
The former England captain has signed a five-year contract with LA Galaxy worth as much as 250 million US dollars in total income.