Vietnamese cueist Tran Quyet Chien's 152 points earned him a career-best ranking at 12th place in the latest World Union of Billiards (UMB)'s three-cushion rankings.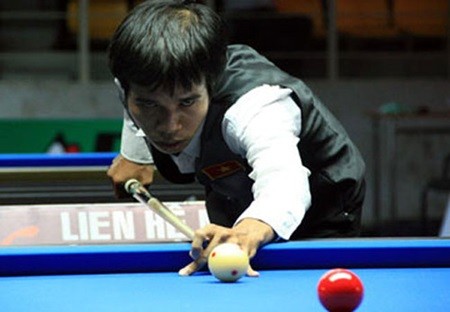 Tran Quyet Chien of Viet Nam finishes 12 in the World Union of Billiards in Turkey. — Photo thethaovanhoa.vn
It is the best world rating ever secured by a Vietnamese billiards player. It was only two months ago that Chien leapt up three notches to the 17 slot.
The next highest ranked Vietnamese players are Duong Anh Vu and Ma Xuan Cuong at 28th and 29th place respectively.
Chien won a bronze at the 2012 Asian Championships has advanced quarter-finals in the 2013 World Cup in Istanbul and Hurghada; 2014 World Cup in Porto, Portugal; and the 2015 Asian Championships