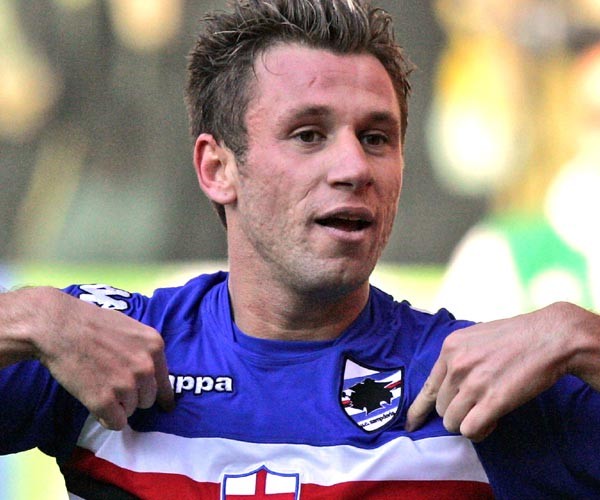 (File) Cassano
ROME, Jan 31, 2010 (AFP) - Fiorentina are set to take Sampdoria's out-of-favour forward Antonio Cassano on loan to help fill the gap left by Adrian Mutu's provisional suspension for failing drugs tests, Italian media reported on Sunday.
Relations between Cassano, who is currently injured, and Sampdoria coach Luigi Del Neri have broken down following a sudden dip in form.
The talented forward was dogged by disciplinary issues at former clubs Roma and Real Madrid but he revived his career after joining Genoa side Samporia in 2007, having seemingly got a grip on his explosive temper.
"Spectacular: Cassano to Florence" read a headline on the front page of Sunday's La Gazzetta Sportiva.
Fiorentina and Sampdoria have reached an agreement for Cassano to move until the end of the season, according to the reports, and they are now waiting for the green light from Real, who still have a say in the player's transfers.