Vietnamese sport shooter Hoang Xuan Vinh excellently grabbed a silver medal in the final round of the men's 50m air pistol event in the ongoing Rio Olympics 2016.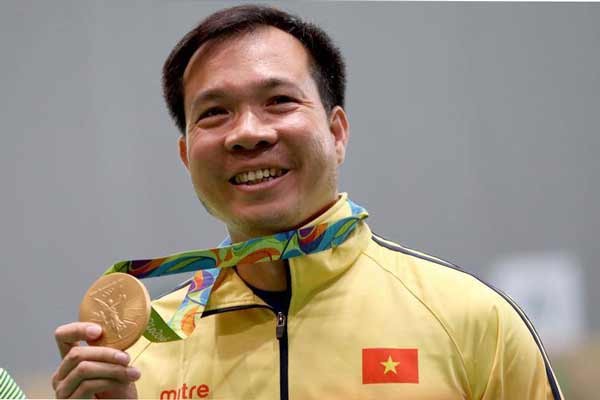 Shooter Hoang Xuan Vinh at Rio Olympics 2016.
This is the second medal for the 42 years old gunner at this sport event with his achievement of 191, 3 points. Earlier, Hoang Xuan Vinh owned a gold medal in the men's 10m air pistol event on August 7.
The gold medal went to South Korea gunner Jin Jong-oh with 193, 7 points meanwhile North Korea's player Kim Song Guk won the bronze medal.
Until now, Hoang Xuan Vinh is only regional athlete of Southeast Asian region winning two individual medals in Rio Olympics 2016.