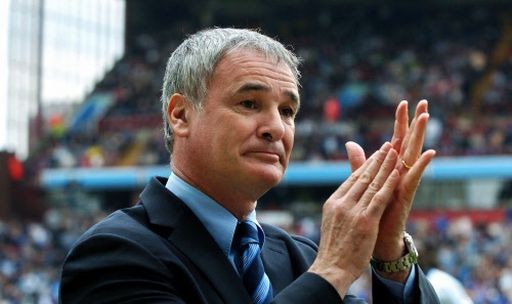 Claudio Ranieri
ROME, April 17, 2010 (AFP) - AS Roma coach Claudio Ranieri insisted on Saturday that Serie A title rivals Inter Milan's win over Juventus on Friday changes nothing for the giallorossi.
Inter went top by two points from Roma with a 2-0 success over 10-man Juve at the San Siro thanks to late goals from Maicon and Samuel Eto'o.
But a victory in Sunday's Rome derby against Lazio will send Roma back to the Serie A summit by a point.
And Ranieri, whose team only moved top for the first time this term last weekend with a 2-1 home win against Atalanta, said he's not even thinking about the nerazzurri.
"Since the beginning of the season we've always concentrated only on ourselves," he said.
"That should be our strength, what guides us. We have to work hard, be committed and make sacrifices.
"We need to continue with calmness and determination. We're on the home straight and we mustn't stop to smile and shake hands.
"Our fans know that, they give us energy and we take that onto the field. Yesterday's game doesn't count."
Back in November Roma found themselves hovering precariously above the relegation zone and already 14 points behind Inter after just 10 games.
But they have remained unbeaten in 23 matches since and know that if they win their final five encounters, they will land a first Serie A title since 2001.