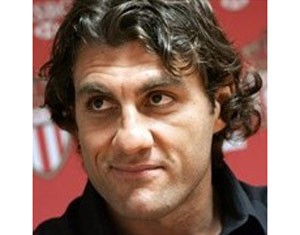 Vieri leaves Atalanta
Fiorentina have completed the signing of former Italy international Christian Vieri, the Florence-based Serie A club announced on Friday.
The 34-year-old striker, who was released by Atalanta at the end of the 2006/07 Serie A season, has signed a one-year contract after agreeing terms earlier this week.
Vieri joined Atalanta after spending a year on the sidelines with a knee injury, which he suffered while playing for French club Monaco.
The veteran marskman, whose former clubs include Juventus, Inter Milan and Spanish side Atletico Madrid, scored 23 goals in 49 appearances for Italy.