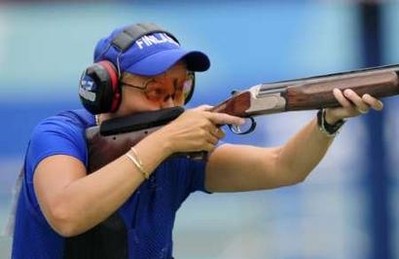 Satu Makela-Nummela of Finland takes aim during the women's trap qualification event in the shooting competition at the Beijing 2008 Olympic Games August 11.
Satu Makela-Nummela of Finland won the Olympic women's Trap shooting gold medal here on Monday.
Zuzana Stefecekova of Slovakia took the silver while Corey Cogdell of the United States claimed the bronze after winning a shoot-off with three other competitors.
Of the six shooting golds decided over the first three days of competition, China and the Czech Republic have won two each while India and Finland took the remaining two.