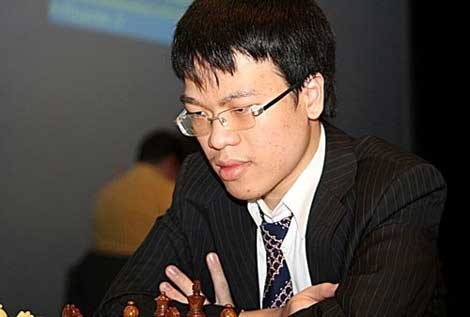 (File) Le Quang Liem
Top Vietnamese chess player Le Quang Liem has secured the first two wins in the 2012 Tradewise Gibraltar Chess Festival taking place in the UK from January 23-February 1.
Firstly, Liem, with an Elo rating of 2714, defeated Karim Ismael of Morocco, who holds an Elo of 2405.
Liem went on to beat Spain's Angelis Salvador (2531), who was ranking fourth among the 30 competitors with two marks each.
In his third game, Liem will take on Rumania's Mircea Emilian (2650)
This is the first time Liem takes part in the Gibraltar Chess Festival. He is the fifth top seed in this tournament.
The prizes for the top three players are 20,000 pounds, 12,000 pounds and 10,000 pounds.